UNIQUE T-SHIRTS
Sep 28, 2022 by Motosunny
CLOTHES ON MOTOSUNNY
Looking for a style update? Then look no further than our new range of men's t-shirts. Whether you want to go back to basics with a plain style or stand out from the crowd in a graphic t-shirt, we have your back. Keep on trend this season in our key styles, including vintage, striped and hand-drawn logo t-shirts. Our range of logo tees are bestsellers – check them out here. Other popular styles include our premium quality long-sleeve and round-neck shapes.

With our iconic style and quality craftsmanship, a men's Superdry T-shirt is your timeless staple. From our iconic Graphic T-shirts to new oversized cuts, we have the perfect style for every occasion. From what started as a small selection of vintage-inspired T-shirts, Superdry has grown to become a leader in fashion-forward and comfortable staples. Shop now to get your new favorite tee.
SKULL&SKELETON
The skull& skeleton is an element that is especially popular after 2000, it is a symbol of human sanctity and symbolizes a unique personality and the courage to not care about death. This element is also particularly favored by the designers of motosunny, who use various elements such as butterflies, roses, text, and other elements to form a design match with the skull. Among them, the combination of motorcycles and skulls is the most special and most popular. This unique design shows the concept of "RIDE OR DIE" vividly.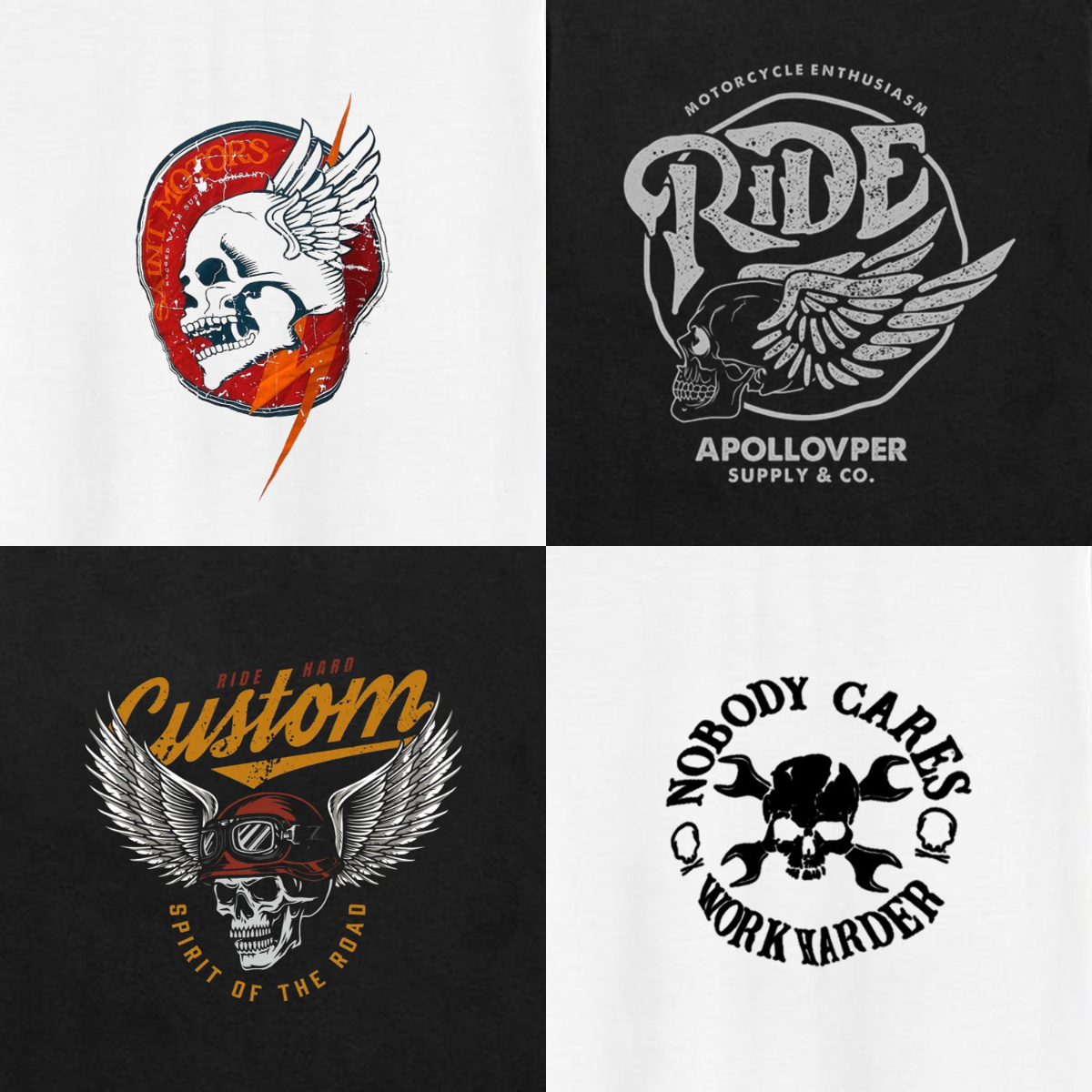 LETTER & ATTITUDE
It is composed of 26 English letters that can form tens of millions, expressing endless sentences and thoughts. The charm of language is irresistible, and words are also one of the simplest and most direct expressions. So the designers of motosunny came up with some ideological sentences that conform to the trend of the times, some are witty, some are full of philosophy, some are rebellious, and some are popular. All of these words printed on clothes can show your attitude to the world, to your life, to some moments. such as "Hi, I don't care, thanks.", "never say never", "I do a thing called what I want". Just unlock your styles and show your attitude from MOTOSUNNY!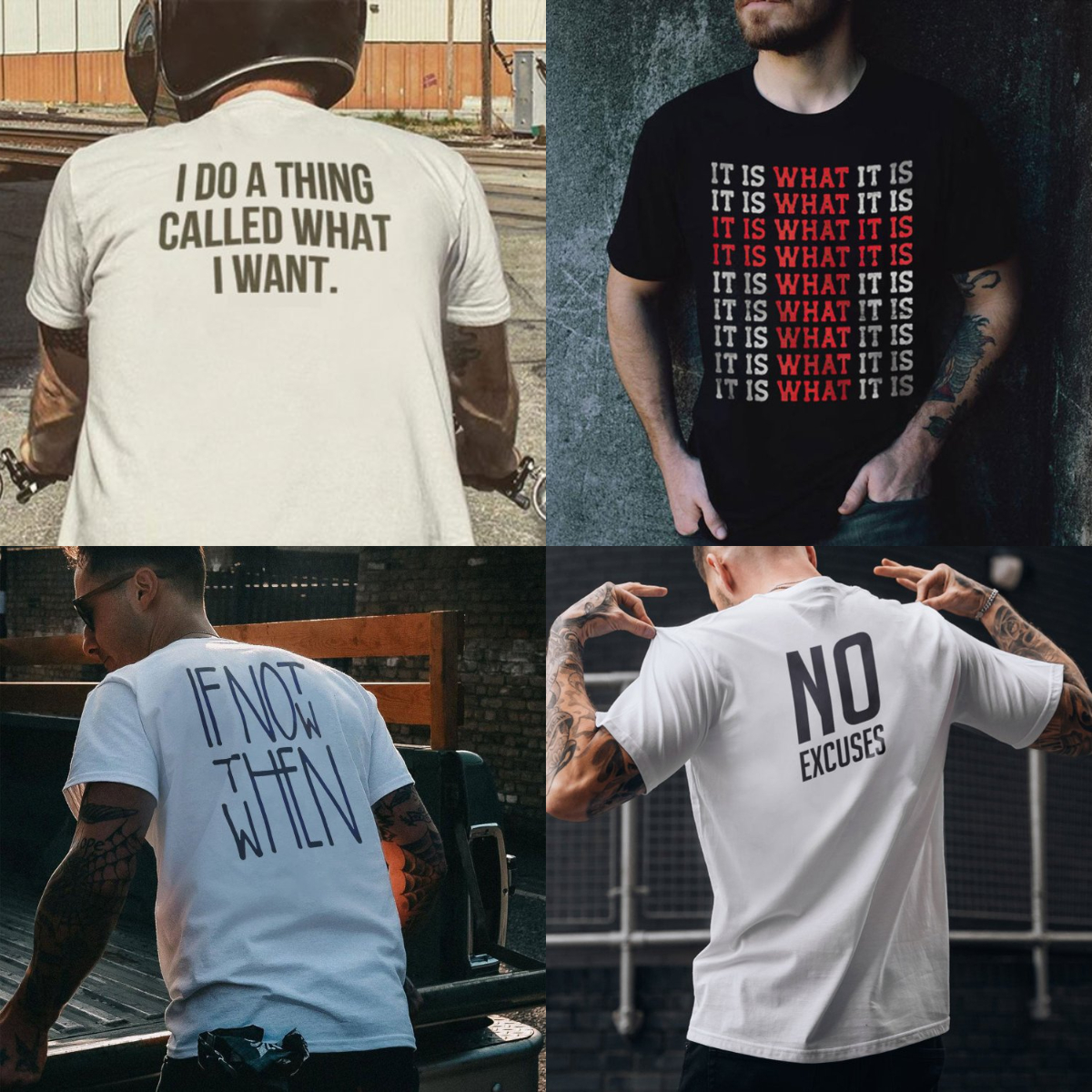 More designs are waiting for your exploration.